Shop Local SA is an online marketplace full of products and experiences from South Australian businesses. It provides a one-stop-shop for consumers to buy online knowing they are supporting local. 
Shop Local SA is all about contributing to the success of South Australian businesses, underpinning thriving communities and supporting trade between consumers and South Australian businesses.
Our local team works at state, region and town level and helps support South Australian businesses to leverage the strong Shop Local movement.
So, whether you are new to selling online or are looking to bring a new distribution channel into your digital business model we invite you to join us on the journey to bring what consumers are looking for – an easy way to support local.
Are you facing these key challenges?
Where do you start with eCommerce?

We all know we need to be selling online to meet today's consumer needs.
But where do you start?
What's the best value for money?
Developing eCommerce can be expensive and time consuming.
How do you drive traffic?
Once you have it you then need to drive traffic to your online store.
If you need help, it can be difficult to find local support.
Shop Local SA provides you with all the tech and functionality you need to get your online store set up fast.
Our local team supports you every step of the way to have you selling online in no time. And, by being part of collaborative online marketplace, you can open your online store with the confidence that there are shoppers ready and waiting to buy. 
Join our South Australian business community and unlock a new sales channel for your business today.
Check out the video below to find out more.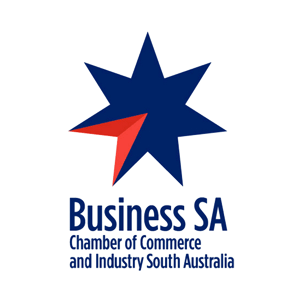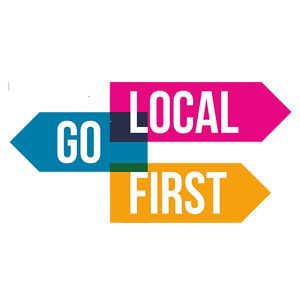 Hear from Stu and Kelly, a couple of our Happy Vendors:
Your local customers are more online savvy than ever.
Bricks and mortar businesses who rely solely on foot traffic from locals and tourists leave themselves vulnerable to external factors as we have seen with the COVID19 pandemic.
We are increasingly seeing the shift to online shopping as it is one of the most convenient ways to get what you need. Customers have an expectation that they should be able to buy online from you. But, if your business hasn't done the work to make it easy for them to buy online, they will go elsewhere.
There's no escaping the impact of these changes on local businesses.
Latest eCommerce trends in South Australia
Our eCommerce reports provide meaningful data and insights into online shopping in South Australia, including who's shopping and what they're buying.
How can South Australian businesses not just survive, but thrive?
South Australian businesses are the lifeblood of our community. You sponsor local sporting clubs, employ local people, support local schools and underpin our economy. Without you, our state faces a bleak economic future so it's essential that we support you.
That website upgrade and online shop idea that wasn't a priority is suddenly one of the only lifelines available to keep the cash flowing and your doors open.
Your business needs to embrace the new digital reality to thrive. Shop Local SA is here to help you achieve this in a supportive and collaborative way.
SOURCE: 2019 ECOMMERCE INDUSTRY REPORT, AUSTRALIA POST
All South Australian businesses are invited to join Shop Local SA!
The Shop Local SA online store is live and vendor applications are open.
Our marketplace offers local businesses their own fully-featured online shop, with expert support to get setup and selling quickly for a small once-off investment.
Along with marketing campaigns to promote the online marketplace, Shop Local SA also offers tailored marketing and support packages to help businesses bring customers to their digital shopfront.
If you're a business located in South Australia and would like to learn more about joining, download our Vendor Media Kit here.
South Australia's leading online marketplace.
The online marketplace supporting South Australian Business and Communities.
APPLY TO BE A SHOP LOCAL SA VENDOR